Born in Tokyo's Nerima ward on 6 June 1962, Hirokazu Kore'eda is currently the most globally visible and critically and commercially successful of the generation of Japanese filmmakers who rose to prominence like a breath of fresh air, in an industry that at the time had been written off as long past its prime at European film festivals such as Cannes, Rotterdam and Berlin during the 1990s. Collectively this select group of filmmakers, which also included Naomi Kawase, Shinji Aoyama and Nobuhiro Suwa, embodied a renaissance in the sort of ambitious, auteur-driven art-house cinema that had all but vanished from the national output in the decades since the late-60s heyday of the Art Theater Guild (ATG). Unlike these forebears, however, their concerns tended to be more humanistic, meditative, and self-reflective than overtly political.
All of the aforementioned directors hailed from outside the country's moribund studio system, with its genres and production traditions and a traineeship system for new directors that had effectively collapsed by the late 1970s. Kore'eda's route into filmmaking is emblematic of his generation. Initially harbouring dreams of being a novelist (he has also novelised a number of his films), following his graduation with a literature degree from Tokyo's Waseda University in 1987, he entered the company TV Man Union. Here he made such highly acclaimed television documentaries as However (1991) and Lessons from a Calf (1991), in which the entire curriculum for a class of elementary school children was based around a young cow they were entrusted with rearing.
TV Man Union produced much of his subsequent work, including his debut feature Maborosi (1995), a haunting tale shot entirely using natural light in which a young woman is left to cope with bringing up her young son alone following the disappearance and apparent suicide of her husband (a brief but memorable early role for the Tadanobu Asano). The film immediately put Kore'eda on the map, with an award for Best Director at the 1995 Venice Film Festival initiating a run of festival screenings and arthouse releases across the world.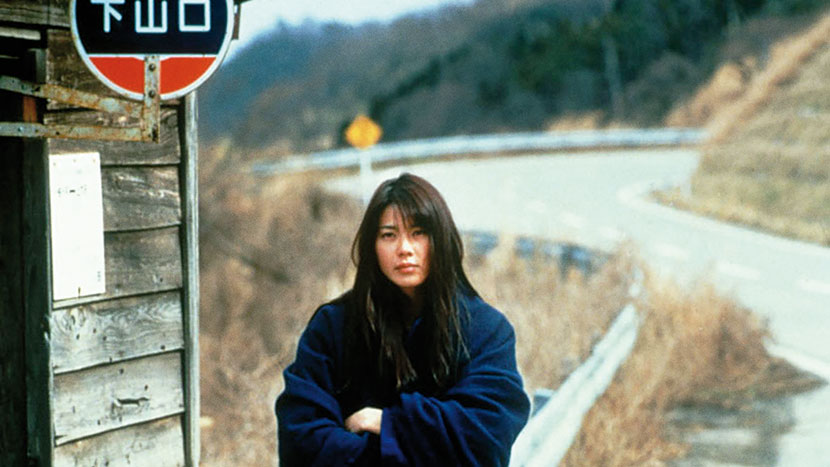 Kore'eda followed it up with his most self-reflective and formally ambitious work, After Life (1999), which blurred the borders between fiction and documentary in its depiction of a group of newly deceased intakes to a purgatorial halfway house between the worlds of the living and the dead who are given a week to choose their favourite memory to be reconstructed for them to live over and over again for eternity in the next life so that their souls can be fully laid to rest. With an intellectual density and thematic inventiveness, Kore'eda explored the relationship between memory and personal identity, and the inherent problems in constructing fiction from reality. With some sequences scripted, others improvised, the innovative form of his drama was developed from ideas nurtured in his earlier TV documentaries August without Him (Kare no inai hachigatsu ga, 1994), which documented the slow demise of Japan's first formally documented AIDS victim Hikata Yurata over two years, and Without Memory (Kioku no ushinawareta toki, 1997), a portrait of a man unable to form new memories.
Documentary techniques also informed Kore-eda's third film, Distance (2001), in that the performances of its four main characters, linked by the death of a loved one in a massacre by a wayward religious cult named the Ark of Truth (clearly modeled on the Aum cult responsible for the 1995 sarin attacks on the Tokyo subway), were entirely improvised. It played in competition at Cannes in 2001, as did his far more critically, commercially and artistically successful Nobody Knows in 2004. This latter film's child's-eye depiction of five young siblings left to fend for themselves after being abandoned by their mother in a squalid suburban apartment saw its 14-year-old lead Yuya Yagira winning the award for Best Actor. It also met with great domestic success, and was voted Best Film of 2004 by Japan's flagship movie magazine Kinema Junpo.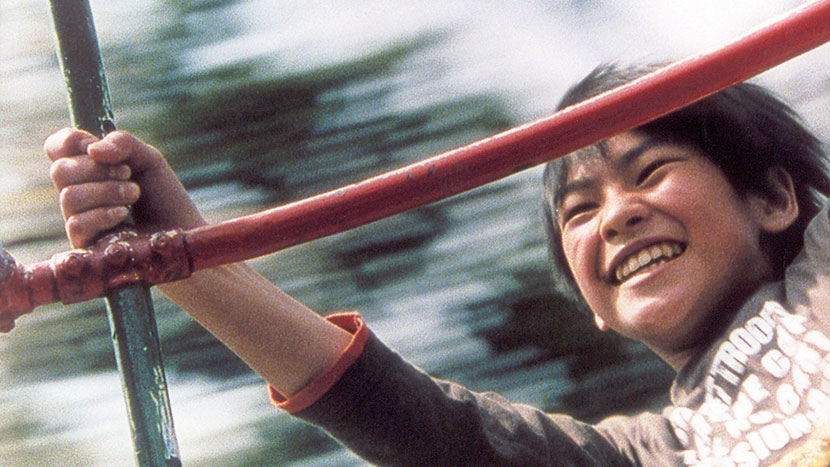 2005 saw Kore'eda moving away from his explorations of documentary realism and contemporary social critique, with the more breezy drama of Hana (2005), about a samurai hiding out in the slums of Edo at the turn of the 18th century while awaiting the chance of avenging the death of his father. Still Walking (2008) was part Ozu, part Mike Leigh, in its near real-time portrayal of an painful annual reunion of a family commemorating the death of its favourite son. Meanwhile Air Doll (Kûki ningyô, 2009), a Pinocchio-like fable based loosely on a Yoshiie Goda's manga about a sex doll who comes to life and her quest to find out what it means to be human, remains arguably the director's least characteristic title.
Kore'eda's work over the past decade has settled into a deceptively conventional mode, but is certainly none the less powerful for it. As writer, director and editor on all his films, the lowkey approach to image and editing that does little to draw attention to itself, and an assured handling of character and everyday drama, specifically related to family matters and in particular its youngest members, manifests the confident hand of a filmmaker who no longer has to look like he is trying so hard. And yet his storytelling is novelistic in its concision and rigour, the slow-burning power of his finest films accruing through the subtle drip feed of observations, the nuances of body language and the impressions left by seemingly inconsequential remarks.
I Wish (Kiseki, 2011) unfolds with the same sunny outlook of its protagonists, two young brothers separated by the divorce of their parents, who dream of embarking on the train journey that will see them reunited. Like Father, Like Son (2013) also focussed on two young boys, this time switched at birth and raised in very different families, with very different parenting styles and very different expectations. It became by far Kore'eda's biggest commercial success, coming in as the seventh top-grossing domestic hit of its year in Japan. Sibling relations were also at the heart of Our Little Sister (Umimachi Diary, 2015), although this time the focus was on the feminine and the parental influence more peripheral, in a film no less effective for its dramatic understatement, while After the Storm (Umi yori mo mada fukaku, 2016) looked with fresh eyes at the repercussions of divorce on children.
If this cycle of family films saw Kore'eda settling perhaps too cosily into his new familiar comfort zone, he has recently emerged out of it, with his first foray into courtroom drama, The Third Murder (Sandome no satsujin), which premiered at Venice in September 2017, giving way to a far more anarchic portrait of a domestic set up whose family values are somewhat at odd with its social ones.
In May 2018, Shoplifters (Manbiki kazoku) became the fifth Japanese recipient of Cannes Film Festival's prestigious Palme d'Or. However, unlike other winners of the prize, such as Akira Kurosawa or Shohei Imamura, Kore'eda received nothing in the way of official congratulations from the powers that be at home, namely Prime Minister Shinzo Abe, in what was widely perceived as a snub towards the film's implicit critique of the 'Abenomics' economic policies that have led to a rise in family poverty in Japan. Ironically, as the fourth top-grossing domestic release of last year, Kore'eda's most political loaded film has also proven to be his most commercially successful.
© 2019 by Jasper Sharp. All rights reserved. 
Take the opportunity this month to introduce yourself to Kore'eda's cinema on the big screen where it belongs, as the BFI showcase his work as part of their Of Flesh and Blood season throughout April and May, before finding a permanent home on its digital sister channel BFI Player from May 29.
Start your home Kore'eda collection with our Family Values Boxset, now sold out on our website but still available on Amazon.co.uk!