When it comes to depicting families in horror, matters are almost always… complicated. But nothing is as special as that bond between sisters; which can either provoke pure love, strength and bonding; or the total opposite; jealousy, rage, and murder. Although themes of sisterhood in the genre are not as prolific as they should be, especially given the scope in the range of emotions one can find within such a relationship, and the potential for some pretty compelling stories as a result, they have been used in some really interesting ways. Therefore, in order to celebrate International Sisters' Day I have picked ten of my favourite films about sisterhood.
Alice, Sweet Alice (1976)
Inspired in part, aesthetically at least, by Nicholas Roeg's Don't Look Now (1973), Alice, Sweet Alice offers you everything you could ever need from a proto-slasher, and more. Calvanist context heaving with "dirty sinners"; check. Sibling rivalry; check. Themes of grief, trauma, and creepy masks; check. Brooke Shield's film debut; check.
The film hits the ground running with disturbing scenes of child murder during a Communion ceremony, as happy family members of the young victim, Karen, await anxiously for the service to begin completely unaware the girl is being strangled to death by a masked killer in the next room. Karen's older sister, Alice (Paula E. Sheppard), is present when the body is discovered, the trauma of which leads to Alice becoming emotionally disturbed, making her the main suspect in her own sister's murder investigation. "She has a knack of making things look like accidents".
Director Alfred Sole delves into some uncomfortable territory, such as potential child sex abuse, child murder, religious mania, moving beyond the themes surrounding the complex nature of sisterly relations and psychological disturbance, which govern the main narrative, to make this one of the most interesting examples of a proto-slasher to come out of the seventies. It's not surprising that it has become a cult classic over the years. Genuinely creepy.
Whatever Happened to Baby Jane? (1962)
Sibling rivalry doesn't always necessarily end in murder; sometimes guilt, jealously, and anger fuelled by an intense rivalry between sisters can result in years of mental and physical abuse instead. Robert Aldrich's Whatever Happened to Baby Jane? — based on a story by Henry Farrell — resurrected the careers of former Hollywood A listers, and studio rivals, Bette Davis and Joan Crawford, when he cast them as "Baby Jane" (Davis) and Blanche (Crawford) Hudson.
When we meet the sisters we discover they have been living together for decades. Baby Jane is an embittered former child vaudeville star, who fantasises about her former glories (whilst planning a doomed comeback). Blanche was once a Hollywood movie star, whose career was cut short by an accident which left her wheelchair bound. As the years have ticked by the resentment between the women has built to titanic proportions, leading Baby Jane to finally lose her mind and violently take out her frustrations on Blanche.
Director Aldrich was able to exploit the real life rivalry between his two leading ladies in order to built up a tense atmosphere in the scenes that they shared, which resulted in raw intense performances from both stars. The role was particularly difficult for Crawford given she was desperate to hold on to her glamorous image on screen; here by contrast appearing as an older lady without any of her Golden Era glitz. Davis, always the character actress, on the other hand, apparently revelled in the grotesque nature of her part.
Laurie Strode (Halloween Franchise)
No list of horror films with a sisterly vibe would be complete without arguably the number one genre sister of them all: Laurie Strode. Strode, the younger sister of killer Michael Myers, was placed into foster care following the death of her parents in an accident. She was brought up by the Strode family and her name was changed, leaving the girl to grow up in relative safety and anonymity, while her older brother Michael was locked away in a mental institute, after stabbing their older sister Judith to death one Halloween night, when he was just a child.
Fast forward to 1978, and Laurie is now a sensible teenage babysitter about to have the worst Halloween night of her life, when brother Michael comes home following his escape from the institute. The rest — with the odd continuity error (Halloween 4, anybody?) — as they say, is history…
The character who appears over several chapters of the original Halloween series — Halloween (1978) Halloween II (1981), Halloween H20: Twenty Years Later (1998), Halloween Resurrection (2002), and Halloween (2018) — was epitomised by actress Jamie Lee Curtis, who has rightfully earned the title Scream Queen for her efforts in the role. The appeal of the character isn't her ability to scream though, it is her resourcefulness, sheer strength, and refusal to just lay down and die, while many of her friends are violently slaughtered around her, that makes her such a compelling force of nature. Director John Carpenter worked closely with his partner Debra Hill on the creation of the character, and Hill's input in crafting a stand out strong young woman for the original film, who feels grounded and genuine, is undeniable.
Laurie Strode would go on to shape the slasher's final girl trope; standing as representative of the definitive version of the formula. Strode would also appear (not played by Curtis) in Rob Zombie's own installments to the mythos (2002 and 2009).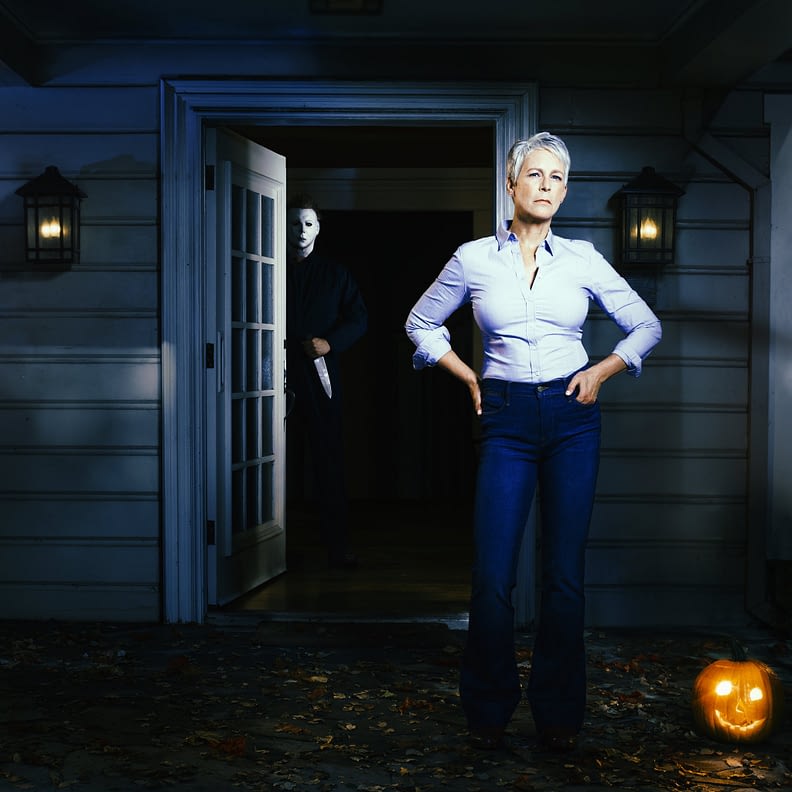 The Shining (1980)
Although they are not the main focus of Stanley Kubrick's adaptation of Stephen King's The Shining, the Grady Twins (played by Lisa and Louise Burns) provide some of the film's most shocking moments. While Kubrick took certain liberties with King's original story, the film is unarguably one of the most terrifying haunted house stories to come out of horror cinema. It still remains consistently ranked in genre lists in the top five scariest films of all time.
Stranded for the winter in an off season hotel — the Torrance family which consists of Jack (Jack Nicolson) — who has taken the job as caretaker there — wife Wendy (Shelley Duvall) and their young son Danny (Danny Lloyd) are confronted by the building's dark history, when the ghosts of the past start making their presence known to the Torrance family. Part of that history involves the story of former caretaker Grady, who apparently, during a fit of cabin fever whilst attending to the hotel during winter, hacked up his family with an axe. His twin daughters were amongst his victims.
Danny Torrance is the first to realise something isn't quite right in the building given he has an innate psychic ability that allows him to see ghosts. Shortly after his arrival he meets the Grady twins, who cry out to him to come play with them: forever, and ever, and ever.
Kubrick stripped down King's complicated narrative to the bare minimum, in order to portray a disturbing picture of a man losing his mind. This slow steady approach, allowing for short bursts of supernatural horror to penetrate reality at key points, eliminates clutter, and builds some of the most sublime tension seen on screen. But if hearing about the horrific murders of two young girls isn't bad enough, seeing them, during a couple of these penetrating moments,  is something else. Once seen; never forgotten. The Grady Sisters have since burned themselves into the consciousness of many a self respecting horror fan. They continue to haunt there to this day.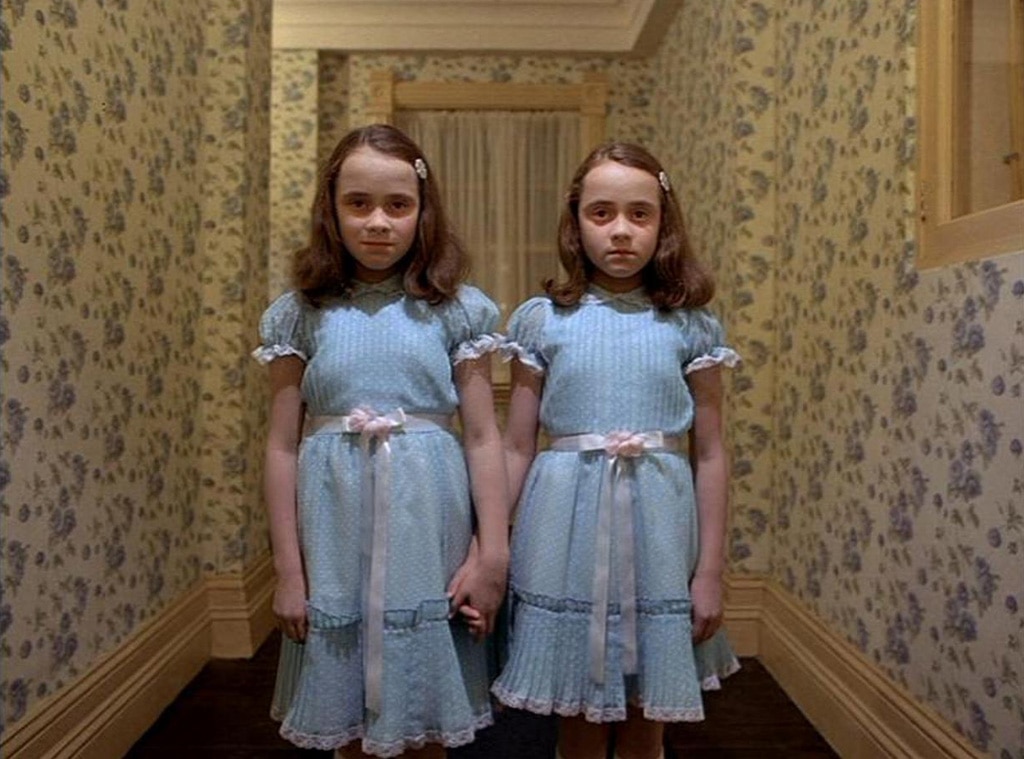 Rape of the Vampire (1969)
Throughout his career in horror film director Jean Rollin continued to focus on female friendships, and the themes of sisterhood and female companionship, which was most notable in his vampire films. It was a formula he would repeat time and time again, in films such as Shiver of the Vampires (which has not one, but two female Renfields; as well as a high priestess vampire who seduces a mortal woman), Requiem for a Vampire (a pair of women on the run from the law run into a Sadiean cult of vampires), Fascination (a cannibalistic sisterhood), The Living Dead Girl (blood sisters; quite literally), and Two Orphan Vampires (a title which needs little explanation). In his first feature Rape of the Vampire — originally intended as a short, which was then extended — he presents four biological sisters, who are living in an isolated manor house whilst convinced they are cursed by vampirism.
It is never clear if the women are actually vampires or have been brainwashed by the strange male presence who appears to have a hold over them, with Rollin prefering to take the approach of the fantastique, rather than straight up horror (leaving just enough ambiguity for audiences to fill in the gaps themselves). Regardless of the cause the sisters, one of whom is apparently blind, react to the usual vampire lore (such as crosses, and fear of sunlight), and it is only when a group of psychologists visit the house with the intention of convincing the sisters they are suffering from delusions that their sense of reality gets called into question.
While the film isn't probably the best place to start when delving into Rollin's unique work for the first time (The Living Dead Girl for example is the most accessible), given its surreal approach and lack of clear narrative, it is nevertheless an important film for the director. If you consider the overwhelming amount of male-led vampire films which governed the genre since its inception up until the seventies, it is a film that broke the mold. Going against the grain to instead present an alternative reality, filled with powerful vampire queens, and rebellious feminine energy, where sisterhood (biological or otherwise) is always celebrated as a symbol of strength and pride.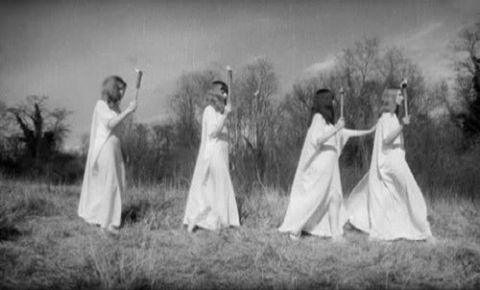 Don't Deliver Us From Evil (1971)
Loosely based on the Parker-Hulme case  — where teenage girl Pauline Parker, murdered her own mother with the help of close friend Juliet Hulme; which later also became the basis for Peter Jackson's Heavenly Creatures, 1994 — Joel Seria's 1971 film takes a more decadent approach to the original real life case.
A firm favorite with Euro Cult fans the film focuses on two young girls Anne (Jeanne Goupil) and Lore (Catherine Wagener), who have taken a blood pact together, spend most of their time at a Catholic boarding school making mischief and mayhem. The girls have serious issues with their enforced religious indoctrination at school, taking matters into their own hands in an attempt to rebel, by carrying out increasingly daring and dangerous series of petty crimes. Their bond eventually leads them to make a pact with Satan, which consequently leads to murder. 
Without spoiling the ending for those who haven't seen it the film has one of the most shocking endings to come out of Euro Cult, and while it exploits the usual themes of eroticism and occultism, there really is no other film like it. Trust me, you will never see a reading of Baudelaire like this one, ever again. Much like the cinema of Jean Rollin the theme of sisterhood is emphasised as a place of sanctuary for the girls, and one from which they can gain strength and power.    
A Tale of Two Sisters (2003)
While various films have been inspired by the Korean folktale Janghwa Hongryeon jeon (Rose Flower, Red Lotus) — dating back to 1924; then 1936, 1956, 1962, and 1972 — Kim Jee-woon's A Tale of Two Sisters is the most well known and internationally successful. The film is arguably an important title, as one which helped to establish a new wave of South Korean horror on the global map; which whilst not as prolific as J-horror ran parallel to that particular movement and made its own waves in the genre with international audiences.
Much like the original folk tale, Kim Jee-woon's film revolves around the two titular sisters, whom following the death of their mother have their lives plagued by a bullying stepmother. When the film begins one of the sisters, Su-mi (Im Soo-jung), has just been discharged from a mental hospital where she has been recovering from some sort of breakdown. Back at home she is able to find solace in the close relationship she shares with her younger sister Su-yeon (Moon Geun-young). The two girls are able to find strength in numbers when faced with a cold uncaring stepmother.
Part fairy tale, part deep exploration into the themes of childhood trauma, grief, loss, and psychosis, the film is as beautiful and dark, as it is genuinely disturbing in parts. It's also a film that tends to stay with you, given its emotional complexity.  
A Candle for the Devil (1973)
Much like the film at the start of this list, A Candle for the Devil is a film that fully exploits the notions of original sin, sisterhood and religious mania to full effect in order to weave its chilling little web of murder and mayhem. This 1973 Spanish film, also known as It Happened at Nightmare Inn, features not one, but two pairs of sisters making it perhaps the perfect choice for National Sisters' Day.
Matters unfold at a Spanish guest house run by two psycho-biddy sisters, Marta and Veronica, who take in a number of international travellers and attempt to run an orderly house despite their visitor's more "cosmopolitan" ways. Their disapproval of a young nubile British tourist sunbathing nude on the roof results in an early check out for the girl, quite literally. She is obliterated for her scandalous behaviour by the guest house's madams. Shortly afterwards, the missing girl's sister appears, Laura (Judy Geeson), wanting a room, and asking questions about her sister's whereabouts. She is told she has moved on, but sticks around to wait for the girl, unwittingly embroiling herself in the holiday from hell.
The film exploits the "holiday makers in danger" theme used for several other European genre films during this period — most notably Robert Fuest's And Soon the Darkness (1970), and Narciso Ibáñez Serrador's Who Can Kill a Child? (1976) — highlighting, in this case, the clash between the more open attitudes of the tourist sisters, as well as other visitors, and the traditional values of Marta and Veronica. The film was made in Spain during a time when the country was in the last stretches of Fascism under General Franco, where Catholicism played a large part in the regime, and therefore can be seen as quite transgressive for its time and place given that the older sister's behaviour could be taken as an attack on the regime's traditional values. It isn't a spoiler to say that the women kill because they believe the tourists are infested with original sin, you find this out in the first five minutes. The draw is wondering when, or if, Laura will find out the truth about her sister, and the overall atmosphere of this wonderfully seedy Spanish horror film.
Sisters (1973)
No "Sisters" list would be complete without a nod to Brian De Palma's ode to Alfred Hitchcock, Sisters.
Sisters concerns itself with the story of Danielle Breton (Margot Kidder), a young French Canadian model, who has moved to Staten Island to pursue a career as an actress and model. Life is not plain sailing however, and after a date with the young man, Phillip Woode (Lisle Wilson), she meets during the shooting of a television game show, he is brutally killed in Danielle's apartment, after the couple have had sex— a murder of which Danielle has no recollection. The girl then finds herself pursued by local reporter Grace Collier (Veronica Salt), who has witnessed the killing from her apartment opposite. Grace swears Danielle is to blame, but as she begins to investigate, it becomes apparent that Danielle may have a twin sister, and that the model's ex husband Emil Breton (William Finley, who would go on to play the lead, Winslow Leach, in De Palma's Phantom of the Paradise, 1974) — a doctor — also appears to be hiding something.
De Palma channels his mentor Hitchcock when it comes to the aspects of voyeurism, which are rife in the film (Rear Window-style; with also a nod to Rope). But the story becomes really interesting when the tale of Danielle and his sister starts to unravel. What transpires riffs on themes of trauma, the ethical considerations of splitting conjoined twins, and in fact, the breaking of ethics in the medical field (where the twin sisters are used as nothing more than a sideshow), as well as manipulation, sexual coercion, and the fact women aren't often believed, to build a complicated narrative that is far more than a derivative copy of Hitchcock's aforementioned films.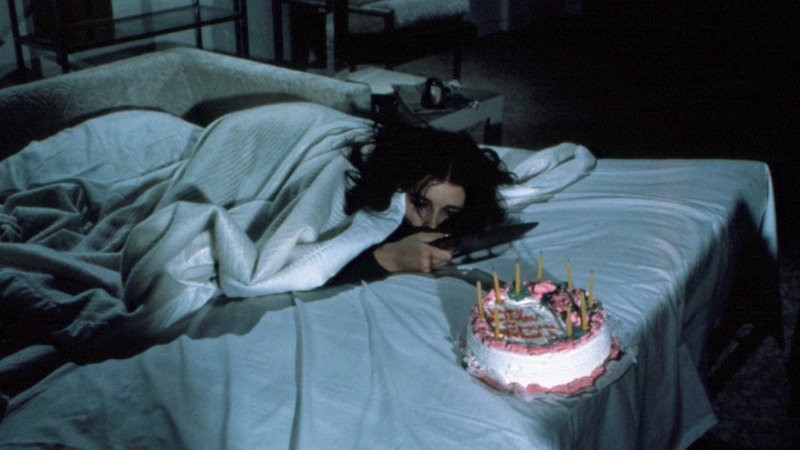 Twins of Evil (1971)
Last, but certainly not least, I couldn't complete this list without celebrating one of my favourite Hammer Horror films, Twins of Evil.The film is the third part in what would become known as the studio's Karnstein Trilogy, with the original part in the series, The Vampire Lovers (1970), based on — and rather faithful to — Sheridan Le Fanu's groundbreaking Gothic novella Carmilla (1872). A second part, Lust for a Vampire (1971) started to digress from the sapphic tones of the original work, into an all girl's boarding school, with Twins of Evil dropping the lesbian angle more or less altogether (apart from a brief moment of suggestion) to instead focus on more occult focused themes.
Playboy Playmates and identical twins, Mary and Madeleine Collison, star as the titular twins — Maria and Frieda —  who following the loss of their parents are shipped out to the household of their puritan witchfinding uncle Gustav (Peter Cushing). They find the household oppressive and their uncle's ways restrictive, compared to the relative freedom they previously enjoyed. Maria — the "good" sister — is frustrated, but adapts; while her wilder sister Frieda becomes involved with the village's resident black magic practitioner, bored libertine, Count Karnstein (Damien Thomas). Within in a blink of a bat's eye, Frieda has been turned into a bloodsucker, and it's up to Maria to cover for her, in order to protect her, hoping her sister's soul will ultimately be saved, while their uncle rages against such depraved behaviour and starts lighting his witch burning piles.
Despite its digressions from Le Fanu and therefore true classic Gothic, Twins of Evil is a wild ride and as a result, a hell of a lot of fun. The film manages to exploit a number of key Gothic tropes such as the theme of dualism, the occult, and vampirism, giving the audience plenty to enjoy. Plus the film offers up one of Peter Cushing's nastiest roles from the period. A true cult classic.
 © 2019 by Kat Ellinger. All rights reserved.