The first time I performed my one-man show How Not to Watch a Movie, I was met afterward by an old friend who said, 'Oh my god, that face, I remember it from my childhood!' She wasn't talking about my face. She was talking about the face of Duneedon, an evil alien floating head in a clip that I'd shown at the start of the show. The clip was from Read All About It!, an educational children's programme that had aired on the publicly-funded Canadian broadcaster TVOntario when she and I were impressionable wee ones.
Read All About It! was about a trio of intrepid preteen kids who adventured time and space whilst being challenged by all sorts of reading-comprehension tests. Getting it wrong could blow up the galaxy.
As a young boy I took this to heart, and when I started getting obsessed with horror films, I also got obsessed with the idea of 'understanding things correctly'. So, some years later, when New Line Cinema put out John Carpenter's In The Mouth of Madness and Wes Craven's New Nightmare, I went 'Hang on, two meta-horror-films in the same year? Both about fictional demons coming alive and infecting the real world? What's going on here, is there some hidden message to be uncovered?'
And that started a habit of overinterpretation that's with me to this day – which is what How Not to Watch a Movie is all about.
While everyone else watching The Blair Witch Project was terrified because of the figure in the corner (you know what I'm talking about), I was terrified because I thought I'd discovered the cosmic significance of which camera formats they were using.
When the little boy in the US remake of Ring said in horror, "You helped the girl get out? Why did you do that?' (you know what I'm talking about), I all but pumped my fist in the air and said, 'Yes! Proper assessment of a situation is very important!'
And, while it's not exactly a horror film, am I the only person who freaked out at The Big Lebowski when Sam Elliott started talking to the camera?
Whatever he's about to tell me, I thought, I better pay attention. It could be the key to some universal mystery. Or maybe it's the instructions that will help me avoid the… Well, I'll get into the details of all this in my show.
But it's no surprise (in retrospect anyway – but then again, how surprising can anything be in retrospect?) that when I started making films, they were about people trying to solve cosmic puzzle-boxes. Sort of like the Lemarchand Cube from Hellraiser, but made out of language and thought experiments. And with less chains and leather.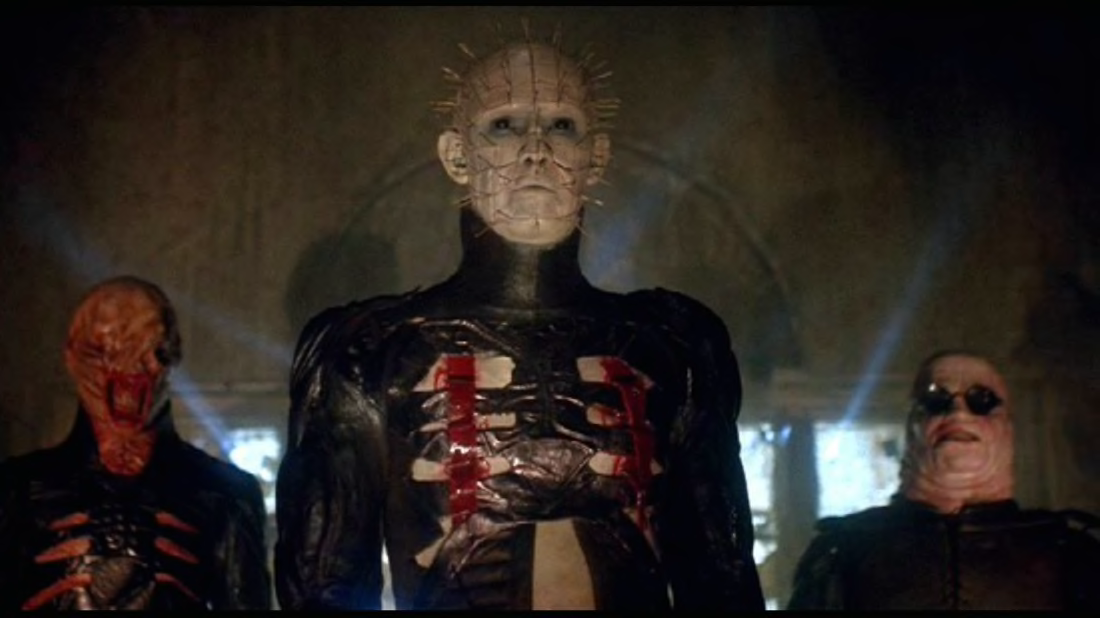 Case in point, my feature film You Are Here has among its characters: an archivist whose archive becomes conscious and takes control of her life; a prisoner following the instructions of a really long, difficult, and possibly conscious book; and a cadre of espionage operatives tracking each other's movements for no discernible purpose whatever.
So many puzzles, so little time.
At a certain point I realised that my life was basically just an ongoing series of psychically dangerous cinematic misunderstandings. What can I do about this?, I asked myself. And the answer came: Turn it into a Broadway musical, obviously! Except I can't dance. But still, it is a live on-stage show: you'll laugh, you'll cry, you'll question your own existence.
And I think of how there's a whole generation of Canadians who, like my friend and I, will never forget Duneedon's face. And maybe in the same way there are people out there who, like me, got scared by The Big Lebowski's cowboy monologue – or had their faith in reality shaken because they once misunderstood a Paul Schrader essay – or accidentally found spiritual transcendence in a heist movie by David Mamet.
And if any of those people happen to come to my show, well, they'll know they're not alone. Then our secret society can start to form, and the real work can begin.
© 2019 by Daniel Cockburn. All rights reserved. 
How Not to Watch a Movie has been performed internationally at venues including TIFF Bell Lightbox (Toronto) and Museum of the Moving Image (NYC). The Village Voice called it "smart and amusing" and likened it to the work of Spalding Gray.
Watch the Trailer here.