NIGHT OF THE LEPUS (1972)
A commentary on issues concerning over population, an undervalued addition to the canon of Weird West filmic entries, a notorious and infamous cult favorite or a laughable kook-show, whatever your take is on this 70s tribute to Atomic Age monsters of the 50s is an eco-horror landmark featuring giant mutant rabbits terrorizing rural Arizona. Starring legendary icons of film and TV such as Janet Leigh, Stuart Whitman and DeForest Kelley and directed by Westerns pioneer William F. Claxton, the film would be credited as being "based" on the Australian satirical novel "The Year of the Angry Rabbit" but instead completely ignores the political agenda of the book in favour of fun monster movie madness!
CRITTERS 2: THE MAIN COURSE (1988)
After working for companies such as Avco-Embassy producing press kits for horror classics of the early eighties such as The Fog and The Howling, filmmaker, historian and all-round nice guy legend Mick Garris would make his directorial debut with this follow-up to Stephen Herek's rural-set sci-fi Critters from 1986. Here, Garris, who had worked on the series Amazing Stories as a screenwriter clearly proving his excellent handle on storytelling, delivers an Easter-flavored monster sequel which even features a poor unfortunate sod dressed in an Easter Bunny outfit slaughtered by the eponymous extra-terrestrials.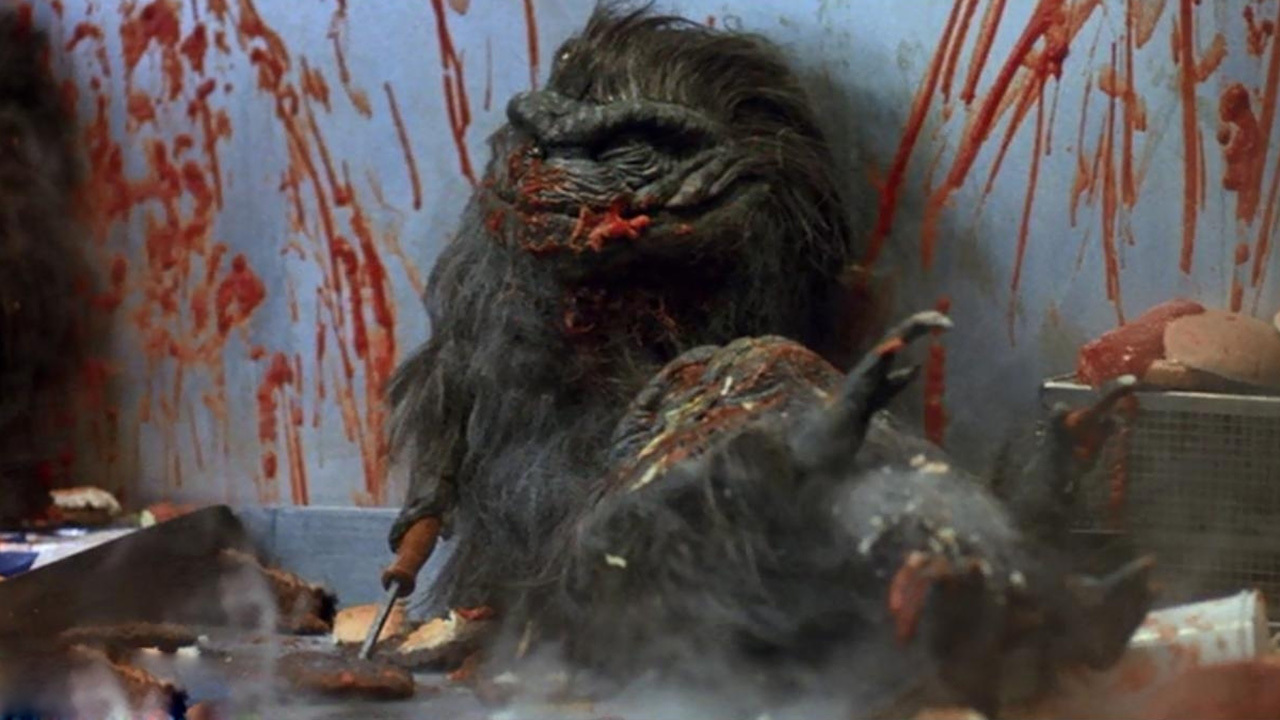 GODSPELL (1973)
Unsettling and unnerving, this cinematic adaptation of the Broadway musical is an eerie and haunting take on an emptied city whose only inhabitants are a cult of skittish clowns running around performing parables from St. Matthew and worshipping a bizarre Christ-clown donning a Superman shirt and afro. Much like The Last Man on Earth and its descendent The Omega Man, there is a creepy otherworldliness to a city (New York in this case) turned into a ghost town, plus, sticking to gritty seventies sensibilities, once the Christ-clown dies, there is no resurrection and the "disciples" disappear into the rat's nest where the teachings of their messiah are rendered meaningless in what is remarkably a bleak ending.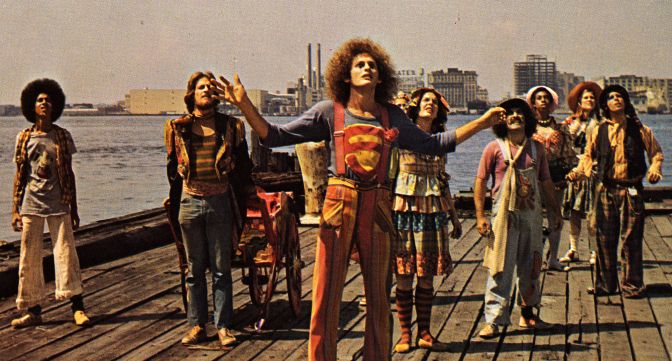 WATERSHIP DOWN (1978)
Depressing and grim, this adaptation of the classic Richard Addams novel examines the lives, losses and spiritualism of a group of rabbits longing for the promised-land, free from oppression and the constant threat of death. With images of once cuddly bunnies transformed into bloodied wrecks, violence that breaks out with visceral vigour and no apologies made and a sinister edge that never shies away from the truth, this animated cult classic is likened to that inevitable sit down with one's youngsters, teaching them about the realities of suffering and despair.  
THE BEING (1983)
Jackie Kong's directorial debut would feature an all-star cast including Martin Landau, Jose Ferrer, Dorothy Malone and Ruth Buzzi and would be considered an Alien-rip off, however it is most certainly its own animal – and an animal with an oozing desire to get under the skin. Originally titled "Easter Sunday", the film is a tribute to sci-fi/horror set in Norman Rockwell-style small town America that will soon succumb to the evil wrath of an extra-terrestrial entity that eventually materialises into a mutant that resembles the first missing boy.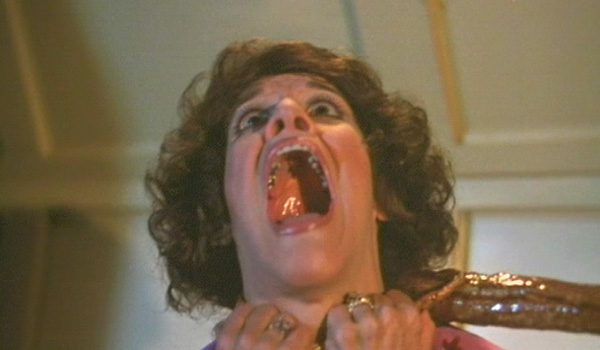 CELIA (1989)
Director Ann Turner's excellent character study on a young girl Celia (Rebecca Smart) living in rural Australia who has a highly evolved sense of imagination that combines paranoid feelings about communism, isolation and a fairy tale she has learned about creatures known as Hobyas. Celia's pet rabbit is taken from her because of concerns associated with the over population of the animal which has resulted in the destruction of farms, which in itself results in her mental state becoming increasingly unstable.
HERE COMES PETER COTTONTAIL (1971)
Rankin-Bass were the kings of the stop-motion musical holiday special and here in this classic, Danny Kaye narrates the story of Peter Cottontail who is set to be the next Easter Bunny in April Town. However, what makes this film so special is its inspired casting of horror legend Vincent Price as the piece's villain, Irontail. Price's vocal talents with his cackling and menacing mutterings are definitely a high point in the special, and the design of his character is a perfect tribute to classic melodrama moustache twirling villainy.
WILLY WONKA AND THE CHOCOLATE FACTORY (1971)
In what truly is a body count movie in the guise of a fantasy film, the incredibly dark adaptation of Roald Dahl's classic children's story is a wonderfully executed cautionary musical about the dangers of straying from the path. As Wonka, Gene Wilder relishes in being both father figure and perpetual Peter Pan as well as messiah and monster, gleefully sending children to their deaths one by one. 
PINK FLAMINGOS (1972)
Edith Massey is quite simply a superstar and here in John Waters's celebration of filth she is part of a family of misfits determined to keep their title of "the filthiest people alive". The snaggle-toothed legend with a voice that resembles Hanna-Barbera's cartoon duck Yakky Doodle plays a woman obsessed with eggs and utterly in love with the man she knows as The Egg Man (Paul Swift) who delivers her much loved choice of food/deity.
FATAL ATTRACTION (1987)
In what could be considered one of Hollywood's allegorical responses to the AIDS virus, Glenn Close essentially plays a relentless and deadly virus that will not be ignored by the philandering Michael Douglas which in turn infects his family. Close's violent outbursts, crazed psychosis and knife wielding mania power the film with a harrowing edge and when she kills the family pet bunny by boiling the poor critter to death, we know we're in one crazy woman's head.
© 2019 by Lee Gambin. All rights reserved.